Product Parameter:

● Android 10.0
● Qualcomm snapdragon 625 (MSM8953)
● Eight cores: 64-bit A53, the main frequency reaches 2.0G,
14nmLPP process.
● 2GB DDR4 32GB Emmc memory standard. /Optional 4+64G
● Built-in microphone
● GPU: GPU uses Adreno 506 to support 4K Ultra HD H.264 (AVC) 30FPS decoding playback
● Capacitance 10.25 inches
● Resolution: 1920*720 / 1280 * 480
● 2 USB, 1 TF card; 1 SIM card
● Support Mirrorlink - Android and IOS.
● Built-in high sensitivity GPS.
●Bulit-in WIFI, support 3D map
● Support Multi Touch.
● Built-in Canbus, support iDrive.
● Support steering wheel control.
● Support original car information.
● GPS sound is output from the left front speaker.
● Compatible with the original screen 5.8/ 7 / 8/10.25 inches.
● Compatible / without fiber.
●Compatible / not using original navigation
● Support all original features.
● Support for the original radio.
● Built-in Bluetooth, support original Bluetooth.
● Support Idrive control in the Android menu.
● Support for the Idrive control in the original menu.
● Support original / aftermarket camera.
● Support parking trajectory / radar.
● Automatic support for AUX Switch - Some old cars are manually switched.
●Support split screen function
● Built-in night screen function to enhance visual effects
●Support voice control
2, CPU built-in Hexagon 546 DSP sound quality is further improved!
3, using X9 LTE modem, support full Netcom 4G network: LTE Category 7 (downstream) / 13 (upstream)!
4, support 3 major satellite systems: GPS / Beidou / Glonass, high sensitivity!
5, support dual-band 2.4G and 5G WIFI, make full use of high-end mobile phones supporting 5G hotspots.
6, SD card uses SD3.0, the largest 128GB
7, support common video formats: MP4, AVI, MKV, WMV, MOV, FLV and other common video formats!
Support common audio formats: MP3, WMA, AAC, FLAC, APE, WAV and other common audio formats!
Product advantages:
* Original Factory Panel Design, No gap after installation

* Keeping original Car Radio/ Car CD player and Amplifier... all function.
* Note: This model only exchange your original car TFT monitor, Easy installation
* Original wire harness and plug compatibility, do not need to cut any wire
* Original Button light Color design
* Original Steering Wheel Control Compatibility
* Be compatible with original screen 6.5/8.8 inch
* Be Compatible with/without Optic fiber.
* Easy operating car Android 10.0 OS interface
* Built-in wifi,get access to thousands of apps, games on the android
marketplace
>>Note:
*Dear friend,
*To make sure the unit fits for your car, please send us a picture of the dashboard and tell us the car model and year.
* If your original car with the AUX?
* For the exact judgement, you had better send us a picture of the LVDS ports behind the radio (CCC,CIC or NBT)
Frequently Asked Questions
My BMW does not currently have GPS navigation can this still be installed?
YES, our monitor is compatible with your BMW and will add GPS navigation to your factory system.
My BMW has a 6.5" / 8.8" monitor will your larger 10.25" monitor fit in the factory location?
YES, it will fit perfectly without modifcation.
Please select the CORRECT BMW on board computer system for your Android Screen Select the system that looks similar with your car system at the photo below.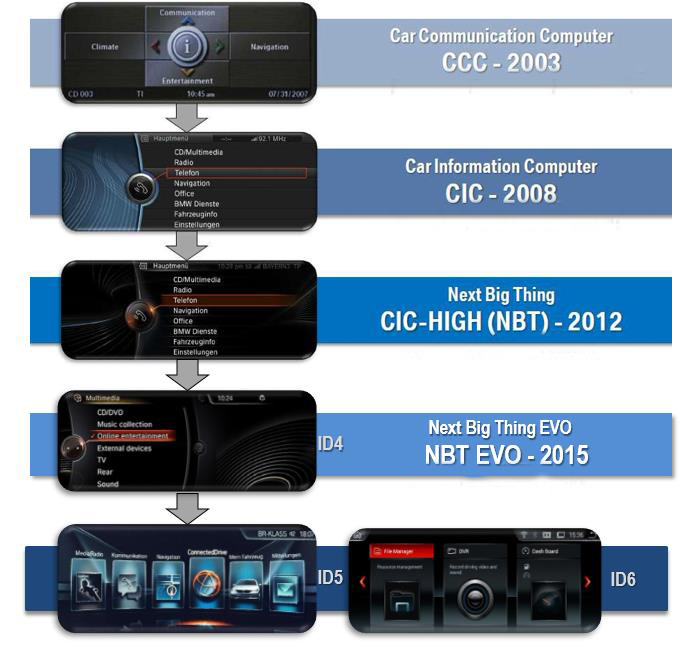 BMW ID7 NEW UI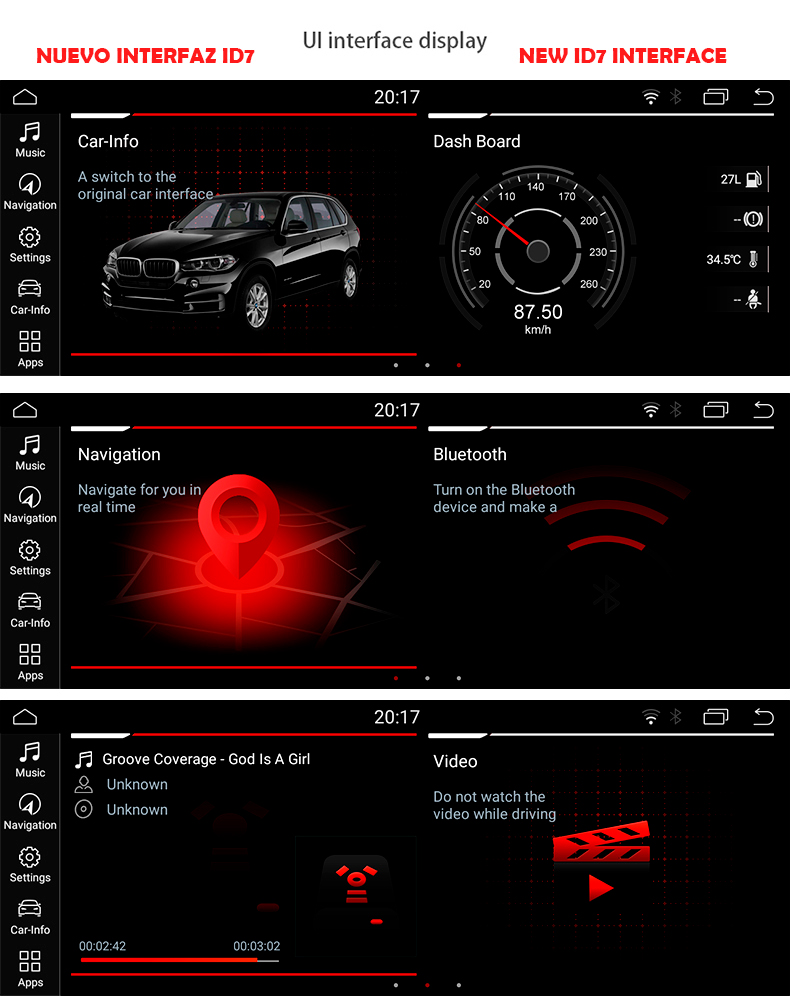 QualcommQualcomm snapdragon 625 (MSM8953)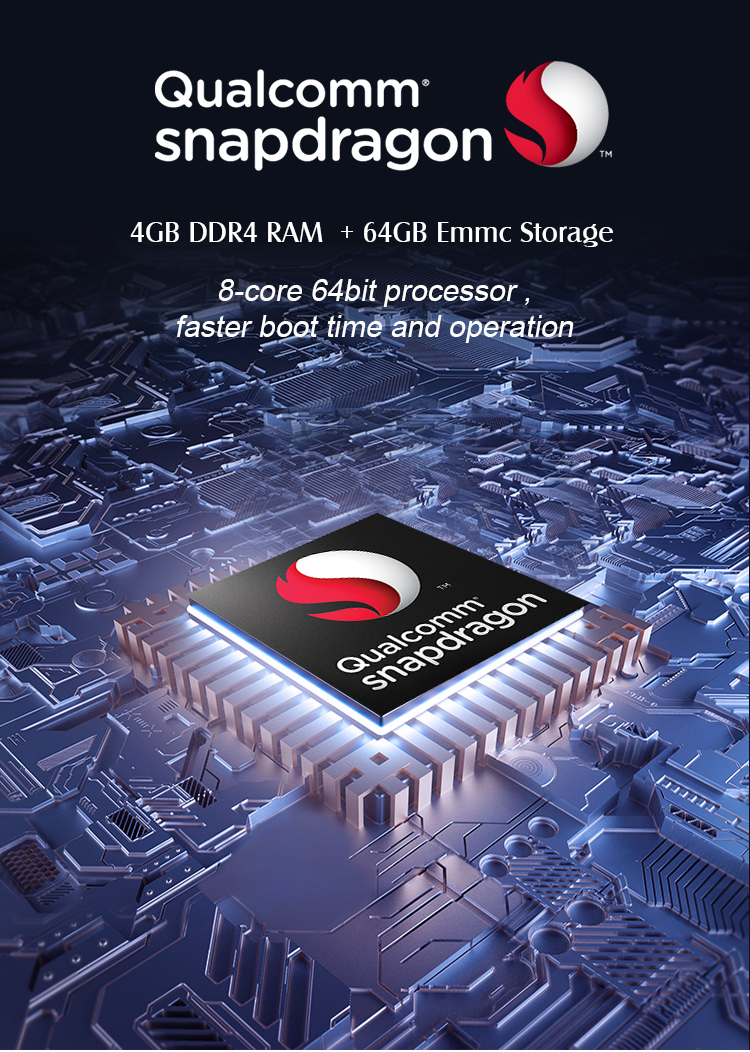 Qualcomm Snapdragon 625 MSM8953 details with a list of devices based on msm8953
chipset

The chipset Qualcomm Snapdragon 625 MSM8953 produced by Qualcomm is equipped a
64 bits processor with 8 cores. The maximum clock speed of ARM Cortex A53 is 2000 GHz.
For the graphics in the chipset uses graphics processor Qualcomm Adreno 506. Average
AnTuTu for
gadgets on current platform is 105940 points.
Anti-glare screen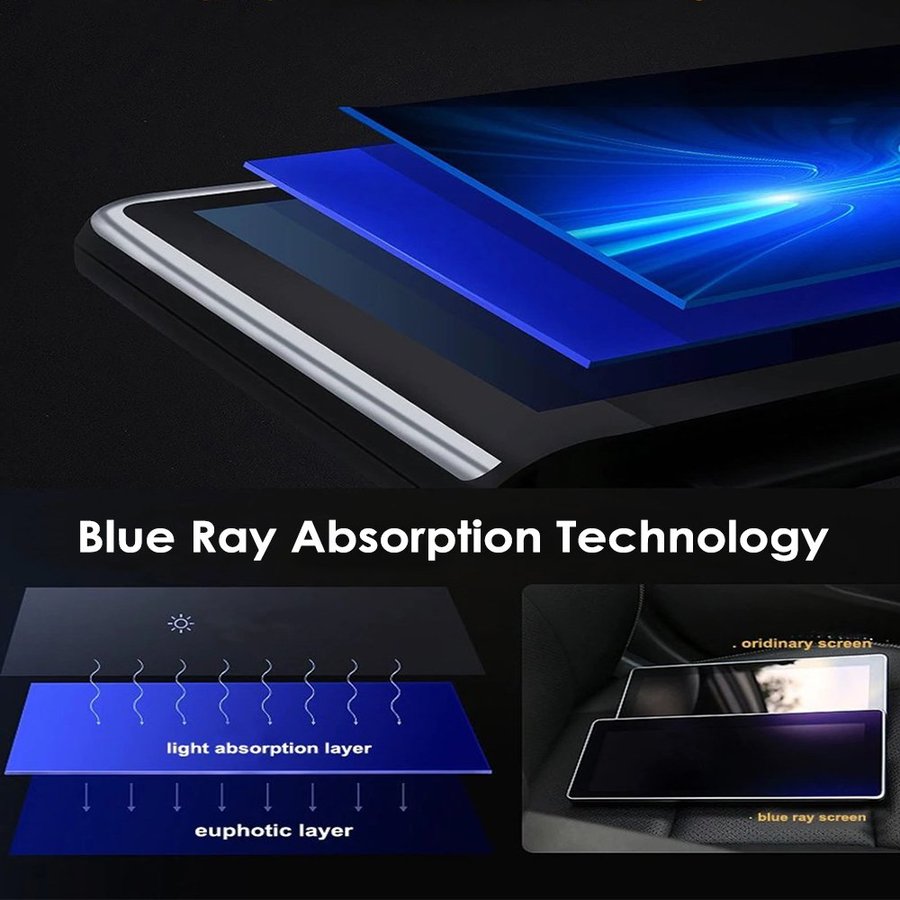 anti-glare screen is a clear panel or filter placed over a screen that helps prevent sun and light glare on a screen.
Split screen function

HD video 1920*720 Resolution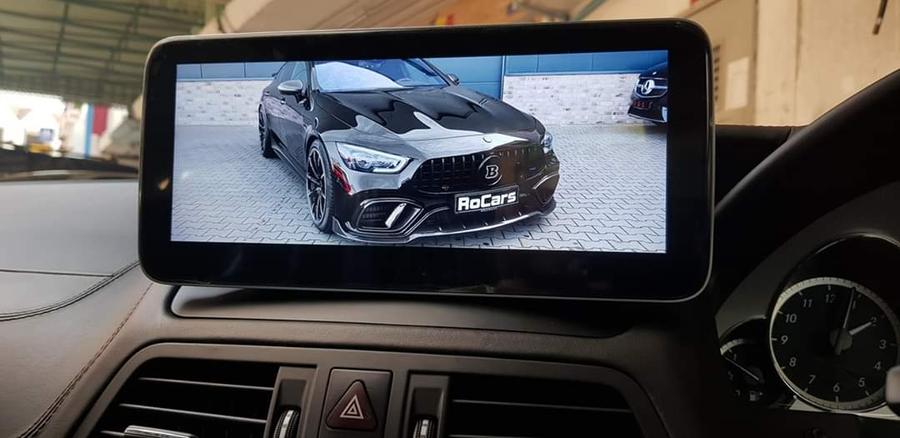 High resolution video can play picture in picture
Keep all orignal systems and can switch by Idrive freely

Colorful Digital dashboard display
you can choice the color of dashboard display as your like
GPS Navigation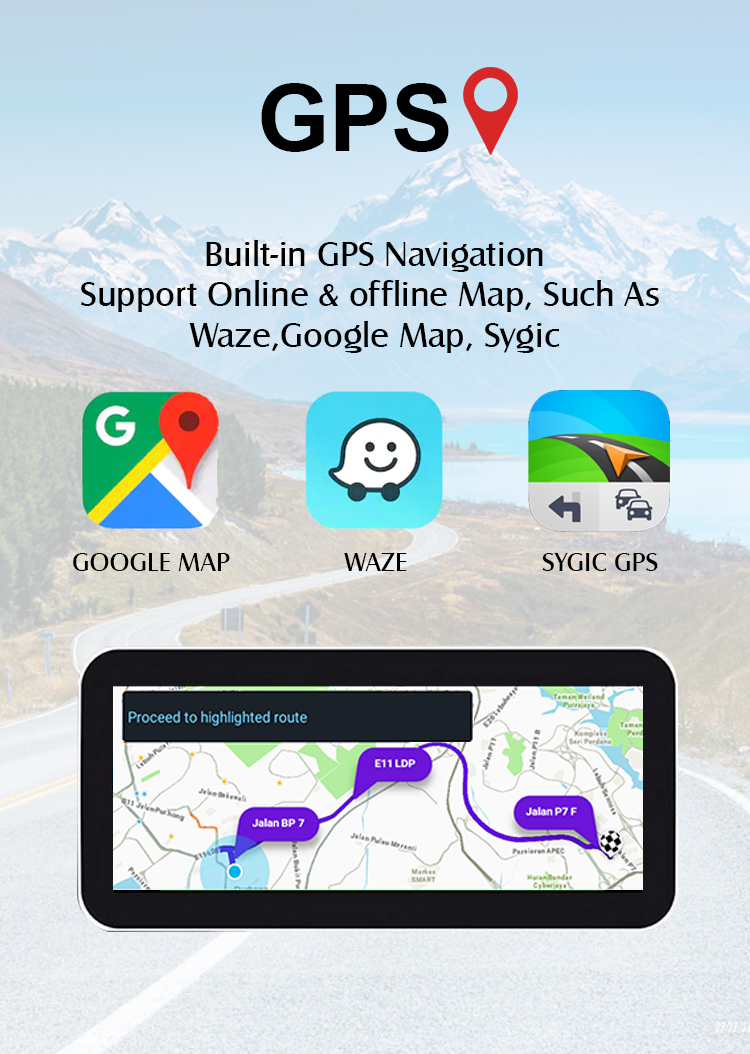 Supports offline GPS navigation and does not require an internet connection to work
Our products supports most popular Android GPS Navigation apps in both offline and online versions like Sygic,
Waze,
Google Maps, and many more...
Bluetooth

Support bluetooth call/phone book, bluetooth music playback function.
Optional functions:
AHD Rear View Camera


DVR Front camera function

*Must install DVR device before using this function.
*Tips:
1) If you want to use DVR Icon in Main menu, please order from us.
2) If you installed the DVR from other suppliers, Please install the correct
APP and use DVR fiction in Android APPs.
3) what DVR you use,it determines the sharpness of images.
If you need check the reversing info, Car should be with camera.
Support Original camera/Aftermarket camera/and 360 Camera.
Wireless Car-player function

CarPlay features Siri voice control and is specially designed for driving scenarios. CarPlay also works with your car's controls — knobs, buttons, touchpad, or touchscreen. And the apps themselves have been reimagined for the car, so you can use them while your eyes and hands stay where they belong.
Installation
The installation does require a degree of DIY knowledge like all other in-car products. We highly recommend all items are installed by professionals. We can offer supports for installation if necessary.